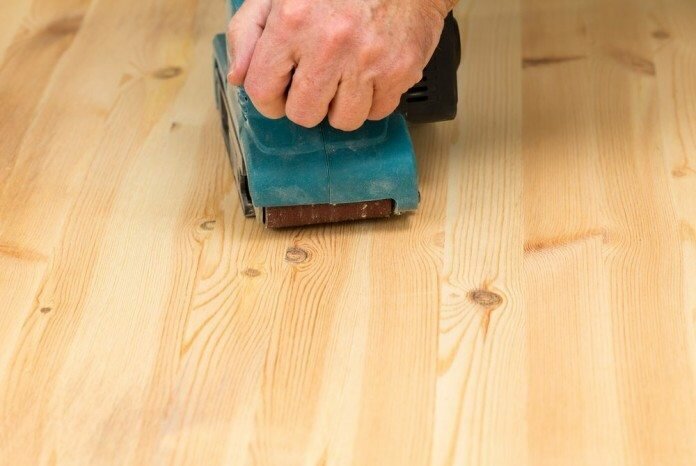 Introduction: Belt sanders are a machine that has an electric motor and popularly used in shaping & finishing wood. At the primary stage of sanding process belt sanders are being used maximum so materials can be removed quickly. You can remove paints from wood by using belt sanders too. You can the different size of belt sanders and the numbers of the producers of them are also a lot. This is why getting a good machine something become difficult if you know little about it. While in search of the best belt sander a person should know the basics of it and how to operate that in different surfaces too.
Wood floors varnishing and refinishing is quite a laborious job and you need a couple of days to do it. This is why professional usually charge a lot for this service. But if you have the proper tools in hand, I would rather ask you to do it yourself and in that way, it would be possible to save some decent bucks. This is where a belt sander can help you for stripping & sanding in a faster manner at your ease with the help of its rotating sandpapers surrounded as loops around the machine. As it is a hand-held tool, you just need to move this tool over the wood surface and eventually within a short period of time the result will be debunked.
Things Involved:
In this article, I will try to show you how someone can use a belt sander on hardwood floors for stripping & sanding. Before going to that section firstly I'd like to point out the things that would be necessary while working. These are as follows.
Vacuum
An Electrical Outlet
Few Belt Sandpaper
A Belt Sander
Extension Cord
Mask for Dusk Avoidance
Protection of Eye
Steps of Using Belt Sanders on Hardwood Floors:
First of all, prepare the floor. You can do it by vacuuming loose debris. There might be small things like pebbles over a surface. Sandpaper would catch those too and will start making scratches. In that way, sandpapers will rip up fast. You should not allow that to happen.
Now you should wear the dust mask. Don't forget to make your eyes protected too. Don't plug the machine with electricity at this moment; rather you should focus on release lever to flip it for sandpaper loading. Sandpapers need to be properly fitted in rotating rollers and feed directing arrow will help you to figure out in which direction to load.
At this point spin the belt sander's rollers for taking slack and making the paper tightened. After that release level needs to be closed to lock the machinery.
This is the time to connect the machine with electricity. After plugging in, hold the machine over the floor where you want to start. Don't forget to hold the machine using both of your hands. Two separate handles should be used to make the job of the user easily and to achieve better balance. Now keep moving the machine over the wood grain in a proper direction. Don't allow the machine to sit any particular place; doing it might make the surface dented.
Move your sander in back and forth process and slightly overlap the sequence. This is good to get better and even sanding. You can take short breaks after a couple of seconds of stripping at the early period of this machine usage. In that way you can learn the balance well, besides the surface will not become dented too.
While switching the machine off, lift it from the wooden floor first. Switching off means the system will eventually slow down. While doing it, don't allow the machine to become closer to the wood surface.
When you would think that initial sanding is accomplished, step forward in using finer sandpapers and keep progressing thereafter to conclude the entire task.
What to Remember:
Always use rougher sandpapers first for removing major flaws. You should proceed to finer grit slowly and in a steady process.
Conclusion:
Though belt sanders are still in use initial part of the wood cleaning job as it can clean paints and spots quickly, though the advance machines are capable of offering finer services those woodworkers love to do with their hands. This article is just a guide for non-professional beginners so they can use the machine and can save some money. But to capitalize the optimal functions of it, getting the best belt sander is requisite. So when you are thinking about the purchase of a machine, try to determine your actual purpose of the purchase, your probable workload, and the budget you are ready to spend. In this way, you can get the machine that can feed you most.