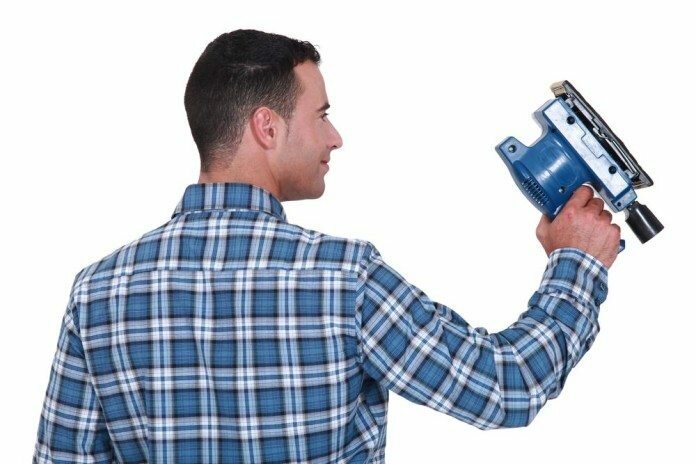 Introduction: Belt sanders are widely used in removing paints and colors from wood and wooden surfaces. If someone want to get the best belt sander from the market, knowing the basics of it is important. It means how to use it and what are the purposes this belt sander can serve. This article will show you how a person can use a belt sander to sharpen his knife.
A belt sander can revolve with a high revolution speed in every minute and it has dozens of paper grits. So if you just put the edge of your knife into a belt sander, eventually the knife will be very much sharpened and you cannot achieve that even after hours of manual trying. Using belt sanders to sharpen knives is getting popular across the world. You can find many professional and expert knife restorers use this belt sander to make the knife edge sharp. They just move from coarse towards fine grit, and polish belts that are leather made. Within few minute, they get the finest edge of knives.
Thing you will need:
If you have a belt sander in your home and want to do the same thing, no worries! By using a stationary conventional belt sander, it is possible to get sharp edge easily. All you need is a bit practice. For your information, a hand-held belt sander might not help that much to achieve consistent edges upon your desire. So try to have the adequate tool in your hand before proceeding.
Here is a list of things that you would need to proceed. Take a look.
A honing compound
A stationary typical belt sander
Belts; 150, 240, 400 grit; 9, 20 micron
Leather
Steps of sharpening:
There are few steps to sharpen your knife with the help a belt sander. This section will guide you in the process of sharpening. Take a look at it.
Take your sander at first to load grit. You can start with either 150 or 240 grit. It is good to use 150 in the case when a knife is hundred percent dull. It means you cannot cut anything with that, and that has become almost worthless unless taking steps to make it changed. In a case when the knife is okay but the cutting edge is not up to the mark, using a 240-grit is recommended.
Position your knife in a perfect position of the belt. You know it well that I am pointing my finger to the edge of your knife to place perfectly. You know about whetstone which is referred as razor stropping.
Try to keep a degree angle amid of the blade & the belt. It is good to keep around twenty-degree angle.
Try working from a side firstly by drawing the blade around the belt. Do not allow the blade to stay in a particular position more than 5 seconds. If you grind one edge more than 5 seconds, that might start decaying. Try to remove metal in a rapid manner. Make the blade edge perpendicular to knife blade so a curving motion can be achieved. This is how blade edge will be pointed towards the floor. This is the safest way to work.
After a couple of minutes try to feel the knife blade. If you find that excessively hot, note that the edge is a bit overly sharpened.
Do the same thing for the alternative side of the knife blade. Make that sharp, feel the blade and determine how well that works.
Now repeat the sharpening work by moving down towards the finer grits. You can progress in the way 150-240-400 grit to 20-9 micron to leather & honing compound.
A progression starts from two hundred forty grit to nine microns is adequate for most of the time. You can use leather & honing compounds only where straight razors need to be sharpened, though you can use leather & honing compound for scalpers & to restore antique blades (sometimes it become necessary to do some presentation in a gallery).
At this point, you can check the blade to determine how well you worked. Take a paper, hold that using one of your hands and slice that apart using the knife. If works well, you can consider the job is done. In a case of leather & polishing compound usage try shaving some hair from your arm. The satisfactory result will resemble proper sharpening.
The final result of using the belt sander would be awesome. You can receive a brand new appearance with a splendid cutting edge.
Conclusion:
Now you have seen how easy it is to work with a belt sander to sharpen your knife. The good your sander is, better the result you can expect. Try to do some homework to get the best belt sander within your budget and then play however you like.